TRENGA racing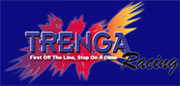 TRENGA racing
is specialized only on ATV's since 1994. Especialy on Yamaha's 4 wheel BLASTER 200.
It's the best choice for improving this vehicle both on engine and chassis worlwide.
TRENGA racing
's ATVs can become realy fast. It also improves geometry, (swing arms, front arms, suspension, axles) on: KAZEA 250, BAROSSA 250 (2cylinder) and RAM 250 (2cylinder).
тат.тоо
is suggesting
TRENGA racing
products because they have top quality, good price and very good technical support although they never caused us any problem as hard as we tested them.
Fulfils USA specifications.
TRENGA racing
can turn your vehicle into a racing.

visit the site